Jurassic Satellite and WTFringe23 presents
Dinosaur on the Moon
---
About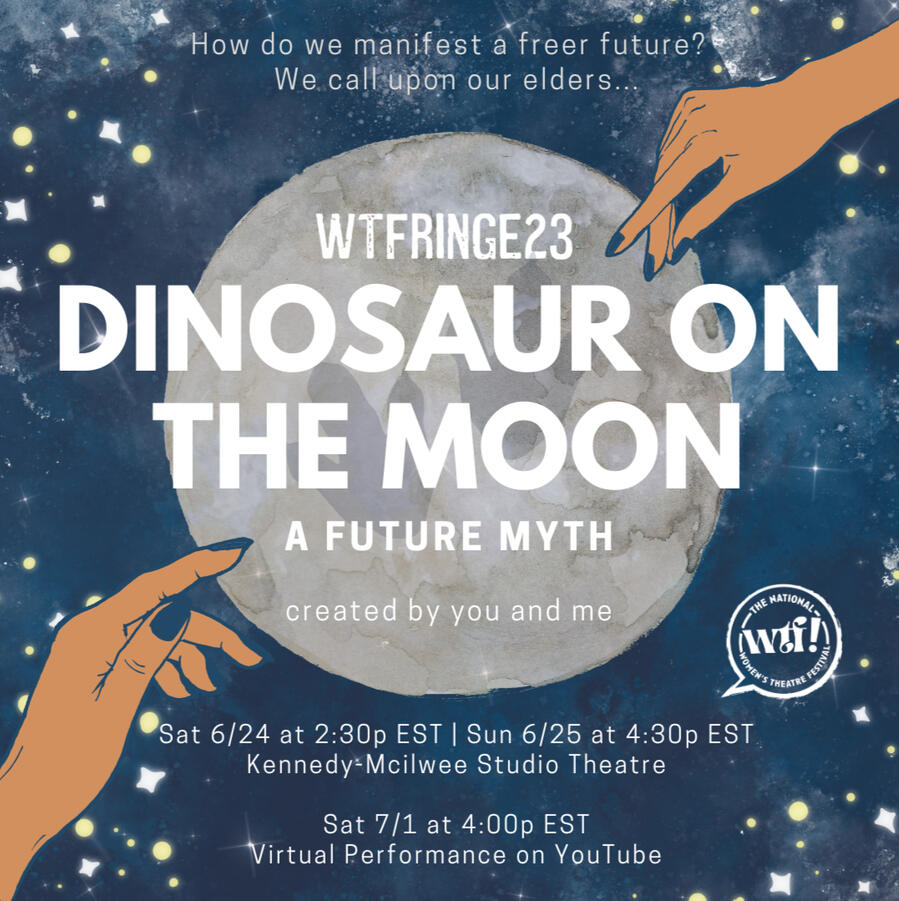 DINOSAUR ON THE MOON is a devised, multidisciplinary, theatrical experiment that explores the relationships between ourselves, our pasts, and our futures through the stories of our real and dreamt "elders" – those who came before us, those who survived, and those who did not. Drawing from the creators' collective identities, experiences, and backgrounds, DINOSAUR ON THE MOON imagines mythologies of ourselves and our communities that are full of joy, healing, and belonging.Content Warnings
This play alludes to trauma, mental illness, physical/emotional abuse, oppression, discrimination, and suicide. Please do whatever you need to do to take care of yourself. If you would like more information to help determine if this is a show for you, please reach out to [email protected].Accessibility
This performance will be fully captioned. The piece also utilizes movement and non-language-based storytelling and includes moments of optional, consent-based audience response.
Jurassic Satellite
JURASSIC SATELLITE is the multidisciplinary theatre ensemble behind the creation of DINOSAUR ON THE MOON.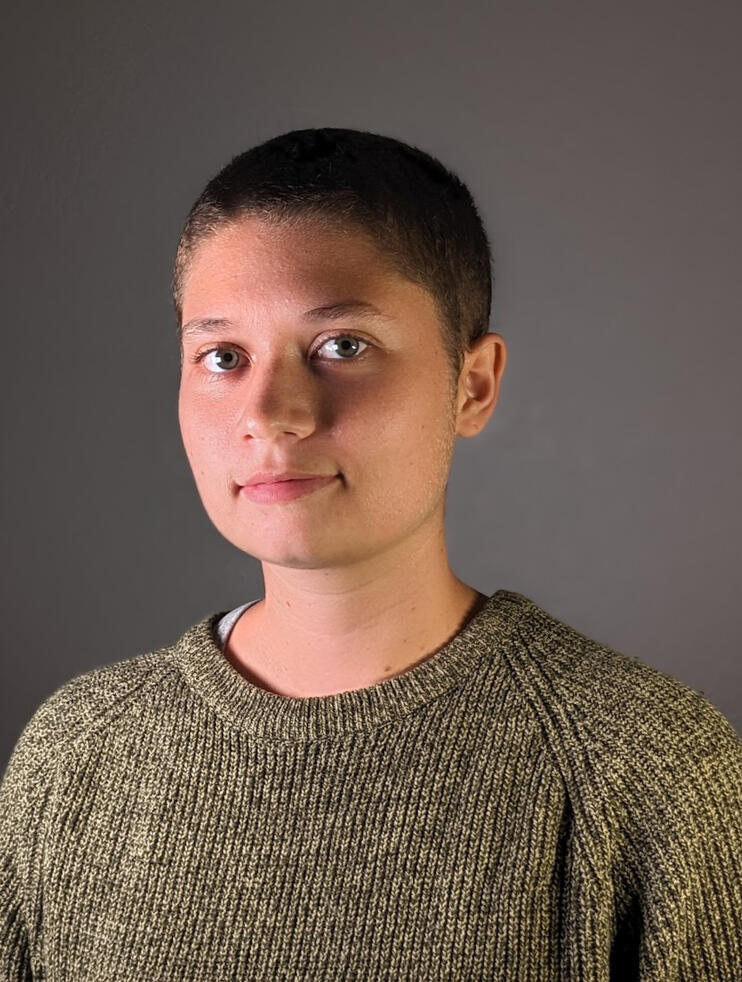 Abi Walls
Abi Walls (they/them) is a writer, director, producer, and stage manager who - in addition to these many hats - juggles balls, pins, and pastry knives. Some of their favorite projects include directing Gary Henderson's Skin Tight, producing the devised interactive horror performance Drip, and their short play in-memory, which was recently produced in the Riot Act Theatre New Play Festival. Abi holds a BA in Theatre from Colorado College, and is a founding ensemble member of Jurassic Satellite, as well as a member of the WTFringeLab23 Directing&Producing cohort. @abi.walls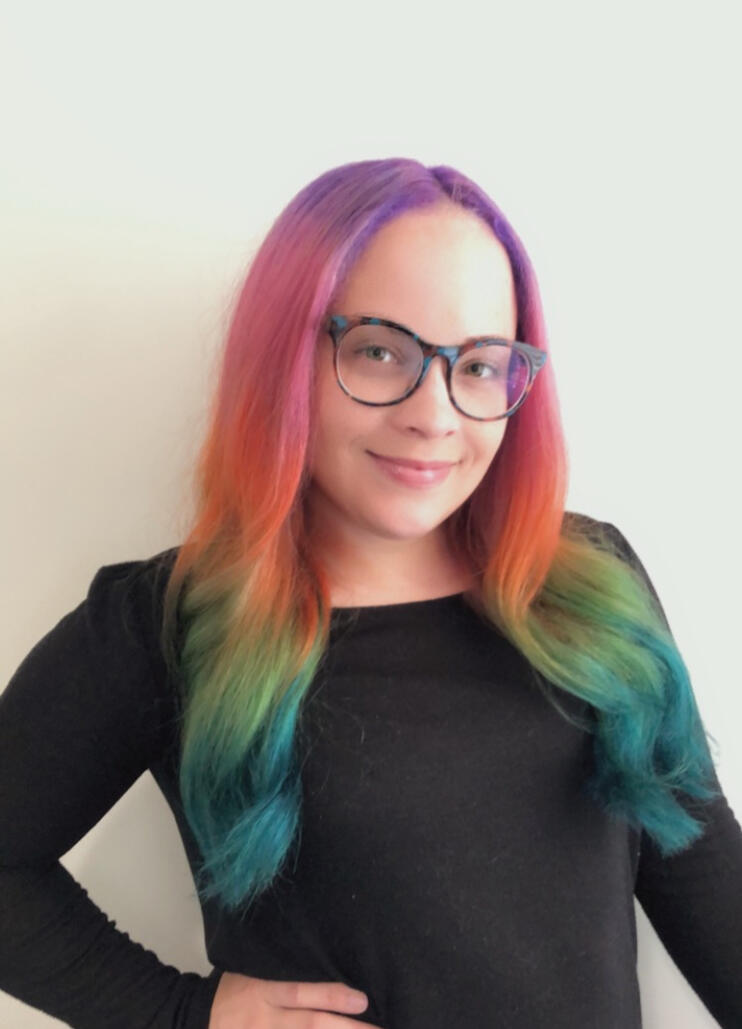 Ariel Fay Gray
Ariel (she/her) is a multi-racial moon child, mom-ager and performer. This is her 3rd season with The National WTF! Typically behind the scenes as a Stage Manager, in-person and virtually, Ariel performed in The National WTF's The Momversations Project Summer 2022; centering on the bittersweet experience of marginalized pregnant bodies and parent artists. In addition to working as the WTFringe23 Production Manager, Ariel is excited to explore the moon producing, directing, and performing as a member of the WTFringeLab23's outrageously RAWR-some cohort, Jurassic Satellite.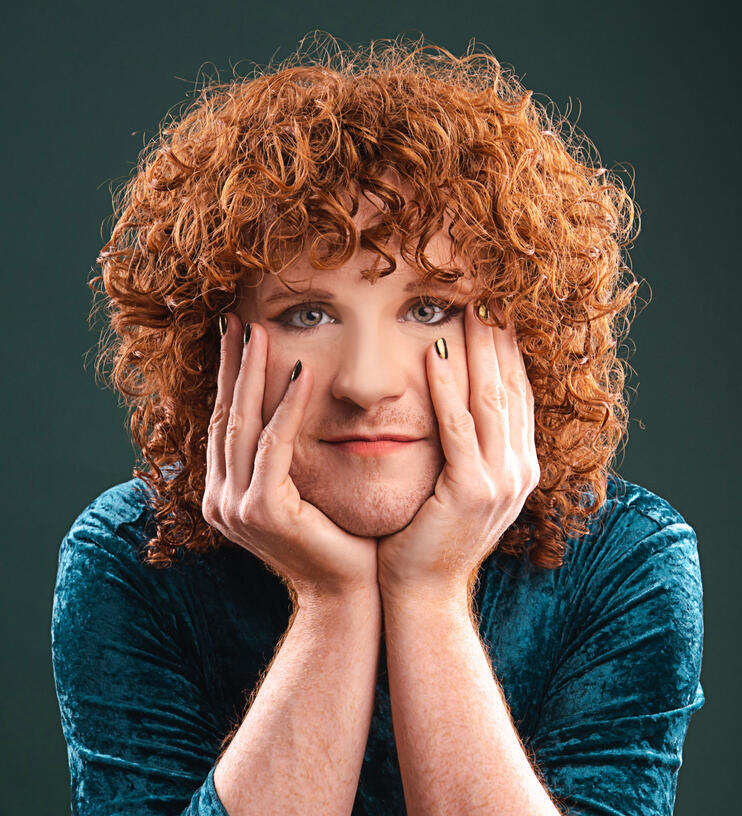 Dillon Heape
Dillon Heape (they/them) is a genderqueer actor, musician, writer, director & photographer based in New York City / Lenapehoking. They write for the Webby Award-winning podcast F*CKING SOBER: THE FIRST 90 DAYS. Dillon has toured Japan twice as a principal vocalist in DISNEY ON CLASSIC with The Orchestra Japan. They hold an MFA in Acting from the American Conservatory Theater in San Francisco, where they're also an instructor in the Professional Development Training program. Dillon is a member of the WTFringeLab23 Directing/Producing cohort & a proud founding ensemble member of Jurassic Satellite. @dillonheape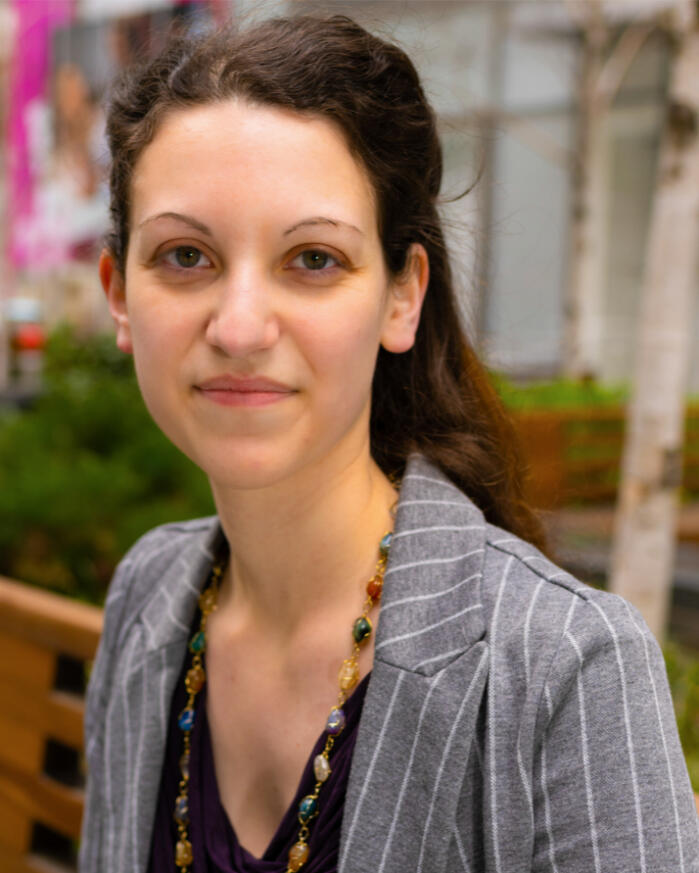 Natalie Kane
Natalie Kane (she/her) is a New York-based director, stage manager, and all-around theatremaker passionate about sharing new and reinvented stories with heightened language and innovative movement at their core. Favorite directing credits include Zig-Zag (Premiere the Play podcast), Athena (NeverDark reading), and The Winter's Tale (Evergreen Theatre Collective). In varied artistic and literary roles, she has worked on recent seasons at Roundabout Theatre Company, Gloucester Stage, Shakespeare Theatre of New Jersey, and National Playwrights Conference. Natalie is a proud alumna of Kenyon College and National Theater Institute. She is tremendously grateful to her WTFringe Lab co-devisers for their creativity, bravery, and support throughout this process, and for letting her set a scene on the moon. NatalieKaneDirector.com, @nataliekane1323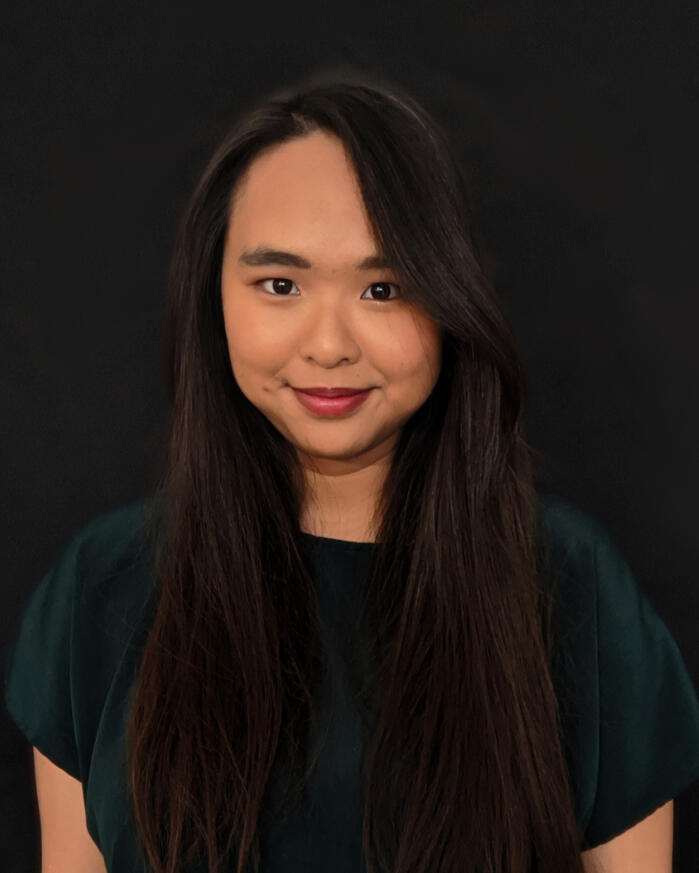 Sandy Lam
Sandy Lam (she/they) is a queer, female-identifying, Asian American storyteller. She is particularly passionate about creating and amplifying stories that explore Asian American identity, culture, belonging, and healing. They've previously self-produced, written, and performed in their semi-autobiographical play "So Lucky," and has had their short play "Twitter Feed" produced by Theatre Three and New Manifest Theatre. She also enjoys creating spaces for connection and learning through community gatherings, which she has hosted in collaboration with organizations such as Austin Emerging Arts Leaders and the Austin Asian American Film Festival. Sandy hopes to discover a dinosaur on the moon someday (maybe she already has.) @soundlysandy